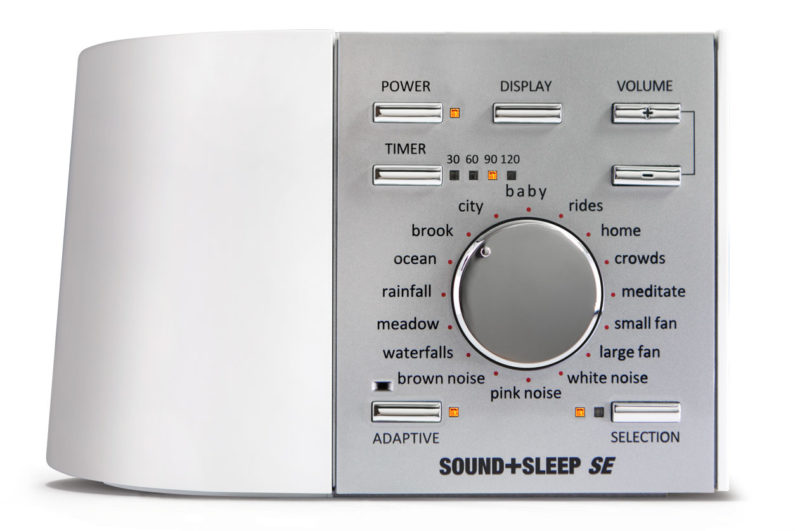 SOUND+SLEEP SE is the world's most advanced sound machine.
16 base sound profiles, with 64 total variations. Here are a few..
The SOUND+SLEEP Sound Profiles are implemented with ASTI's proprietary SoundStory technology. Each SOUND+SLEEP SoundStory is recorded the hard way. Our sound engineering and design teams climb trees, sit up all night waiting for frogs to croak, and stand outside in thunder storms with high-quality sound equipment to capture the best quality sounds – the authentic sounds of nature. All of our SoundStories employ recorded natural sounds except for the Meditation and White Noise themes.
Each ASTI SoundStory is a blend of a foundational theme enhanced by an extensive library of additional natural sounds. For example, the Rainfall SoundStory is augmented by various thunderclaps, wind sounds and more. SOUND+SLEEP measures the ambient sound in a room using its built-in microphone to determine the appropriate mix of sounds to play. ASTI calls this real-time sound composition.
Many other machines we've tested have recordings as short as just a few seconds. When there is a sound that briefly repeats over and over again, it can actually become irritating — keeping you awake rather than helping relaxation and sleep. SOUND+SLEEP recordings are longer than any competing sound machine and have hundreds of enhancing sounds that are randomly and algorithmically mixed into the base sound story in real time.